Public Art Survey launched!
27 January 2021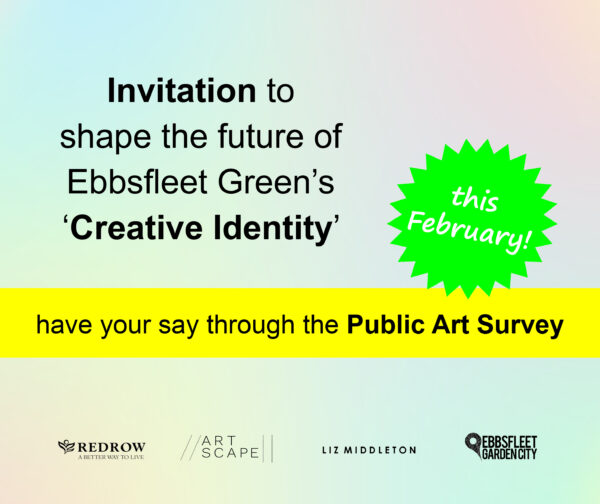 The Ebbsfleet Green Creative Identity website went live today launching the community Public Art Survey.
Today, we're right at the beginning of the art project and I'm looking to hear from residents and the local community about their stories and experiences in Ebbsfleet, to find out what's important to them and the kinds of art activities they might be interested to participate in.
Responses to the Public Art Survey and any other conversations I have through February and March will help identify ideas and themes to explore in the concept development phase of the art project.
A paper version of the website and survey is available and can be requested by calling Redrow Homes on 01332 422325 or using the Contact Form, and can be returned in a pre-paid envelope.
I'm hoping to hear from lots of people, across all age groups, and really looking forward to seeing what's important to people at the moment and their different points of view. I think it's going to be very inspiring and I'm thrilled to start this creative journey!