Art Theme
28 November 2022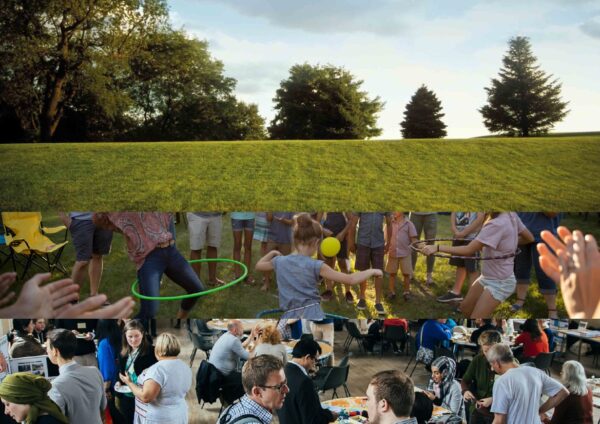 Following extensive research into the area's rich history all the way from prehistoric, Roman, Saxon, Viking, Norman, Elizabethan, Victorian and Edwardian times, AND the wonderful response from the community to the Public Art Survey – a theme for the commission has been established!
NATURE and PEOPLE
Almost all the feedback I received centred around two ideas; NATURE and PEOPLE. The importance of green space, planting, people and community in their lives. The community want to see nature, be in it, want more of it, worry about it and want to care for and protect it. They also value the new friends and neighbours they have, and look forward to opportunities to build new connections in their community.
As well as being core interests of the residents and wider community, the theme of NATURE and PEOPLE also ties in well to the aims of the commission like "linking the natural and built environment", the concept of the Garden City and to the area's heritage on different levels;
Ebbsfleet Green has a long history of being 'green'. For centuries it was covered in woodland before being ploughed into agricultural fields. It was an important area for growing market garden vegetables and fruit since at least the 15th century. Particularly cherries in Tudor times, and watercress at Springhead, which was the first place in the country to grow it commercially in 1808.
Being in Kent the 'Garden of England' is a loose connection, but close by there were a number of Victorian and Edwardian Pleasure Gardens, who designed nature for the pleasure of their communities; the 'Springhead Pleasure Gardens and Watercress Plantation', the 'Ebbsfleet Pleasure Grounds' further down the road, and the 'Rosherville Pleasure Gardens' in Northfleet.
The themes are absolutely relevant as now is a time like no other when the importance of nature has been felt so greatly. Because of climate change and our recent dependence on both nature and community for our health and wellbeing during lockdown.
Symbolically I like the connection of Ebbsfleet Green being itself just 'planted' and 'starting to grow'. Through its newly planted lawns and trees, but the people too – starting to put down their roots and acclimatise. Like a garden, a community takes time to grow, for relationships to develop and trust to be built on shared experiences.
Stay tuned to hear how these themes become the heart of the art work design!